Outdoor AM Transmitter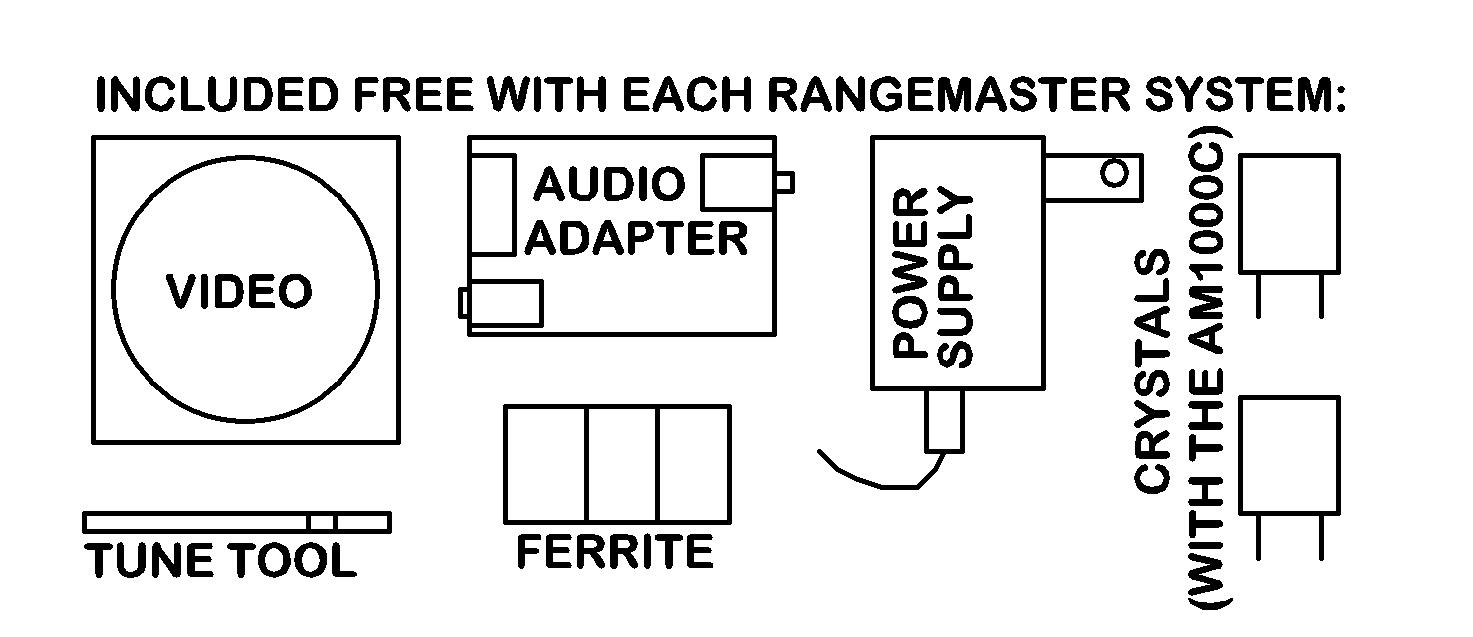 We use Paypal!
(Our paypal address is sales@am1000rangemaster.com)
(919)367-0607
For small parts orders please e-mail!





sales@am1000rangemaster.com
Please Email if you need a different combination of items, expedited shipping or have questions.


AM1000C Module SYSTEM $895
(plus $20 shipping)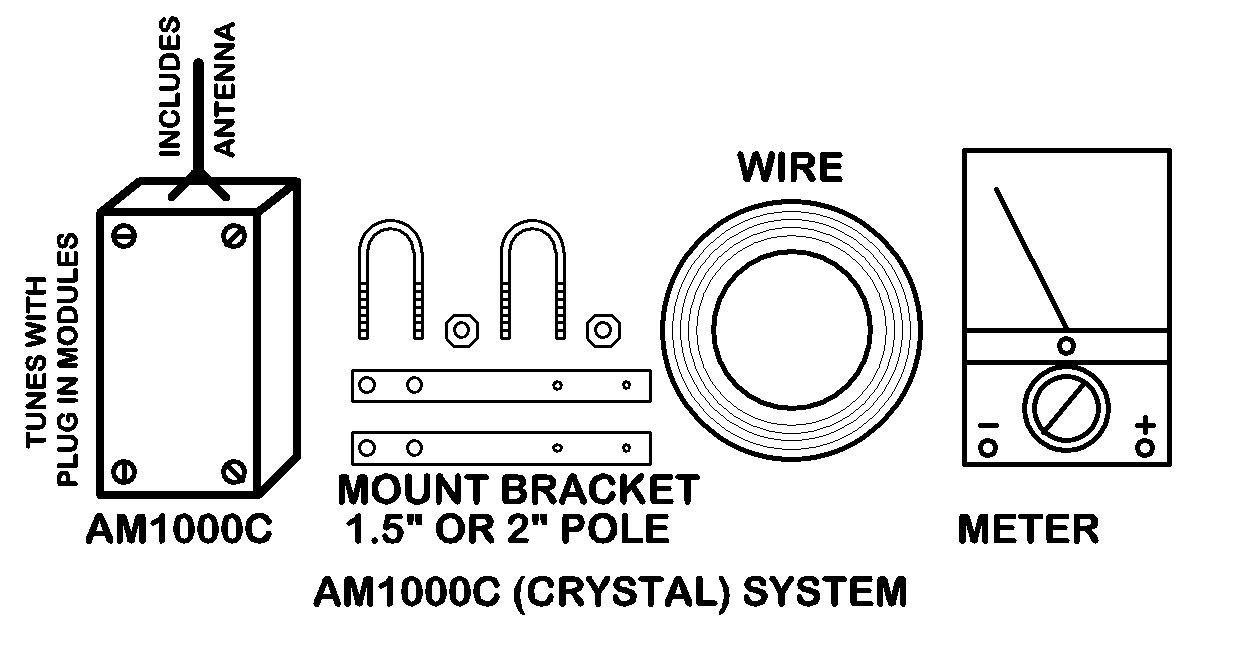 AM1000A Agile SYSTEM $995.00
(plus $20 shipping)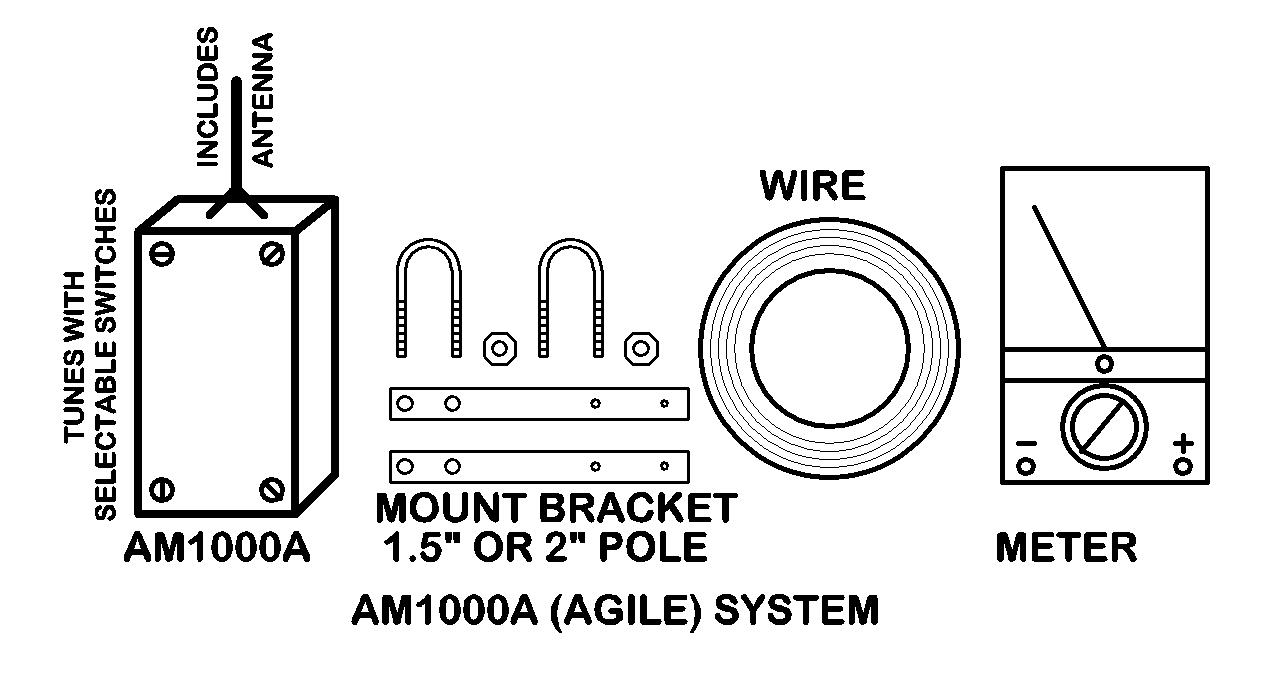 PRICE LIST: (Does not include shipping)
AM1000C module controlled transmitter $795
AM1000A set channel with switches $860
AM1000Br mount bracket (1.5" or 2" mast) $65
AM1000ANT 102" solid antenna $60
AM1000ANTSCOPE 102" Telescoping Antenna $59
AM1000PR Audio Interface $65
AM1000METER VOM Meter $19
AM1000PS Power supply $24
Spare crystal $60 (if available) (obsolete, transmitters now use modules) (Note, these are discontinued by manufacturer. )

We are making a crystal/module converter for the older transmitters. $99 (Plugs into CD4001 socket)
The new Modules are $22 each.

questions? sales@am1000rangemaster.com
Please paypal your payment to
sales@am1000rangemaster.com
We use paypal or send a check.
Or you can call in your Visa/MC
Thank - You!
Most orders for Parts are shipped using USPS priority mail.
Please E-mail if you would like to order 2 or more transmitters or you are a technician installer or distributor, we may be able to offer a better discount. sales@am1000rangemaster.com
Not Sure What to Order?
Click here to learn about the RangeMaster system.
Please E-mail if you have any questions or problems! Please E-mail if you want an item that is not shown such as the AM1000MW sync interface, AM1000FER or AM1000FIL ground filters, or additional or custom items.
Included free with the AM1000 outdoor transmitter is , 40 minute install video, studio audio/power interface module, cable ferrite, power supply, tuning tool, mount hardware, and if you order the AM1000C the 2 modules.

Warranty is one year parts and labor.

Important! Normally we will ship you the standard 102" whip antenna, however we have 102" telescoping antennas in stock. Let us know if you would rather have the Telescoping antenna.
Just keep in mind you get just two crystal frequency choices. Check your local channels with a good radio.

We find that almost all of these units go onto 1610 Khz or 1620 Khz anyway, so this may be a good choice for you. The FCC tries to keep these frequencies open for informational services so they tend to be clear.

New! Don't want to fool with a voltmeter? Call in with your order, let us know and for the same cost of the voltmeter we will install in your transmitter a small permanent meter that is easy.
You can get the antenna yourself, Radio Shack # 21-903 or any CB shop will have it.
Note, if you are considering a multiple transmitter system (transmitters within each others range) you need the Am1000C module controlled model. Please E-mail if you have any questions.

Everything else you need you should be able to get at Radio Shack or Lowes/Home Depot. That would be: 1 1/4" mast, mast mount, ground wire, ground rod, rod wire clamp, hardware to secure wire and bracket, audio equipment or player, see audio page depending on how you install the transmitter. am1000 installation checklist (pdf)
Important note! If you are ordering the AM1000C you will need to choose 2 module frequencies. We stock 1590 - 1700 but can get 1000 Khz - 1580 Khz on special order (2-3 weeks without extra fee). You can trade in a crystal at any time should you need to change frequencies. Add the frequencies you need to the order form somewhere or E-mail them to us (See Contact page for E-mail). The module is a newer version of the crystal, it has better stability.